Subscribe: Apple Podcasts | RSS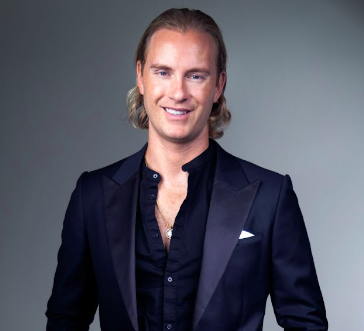 With so much noise happening in the online space right now, how do coaches get their big ideas out into the marketplace? This is such an important topic that I wanted to focus on it today, and here to share his thoughts and expertise is Michael Graziano, the co-founder of Mindful Agency, an all-in-one media and PR platform that is doing great things by working with coaches and entrepreneurs!
Don't forget, you can get exclusive video content to grow your coaching business at www.naturalborncoaches.com/youtube!
What We Cover in This Episode:
Michael's journey of traveling the world and what led to him launching an all-in-one media and PR platform
The ways in which Mindful Agency diagnoses the issues in your business that you need a solution for
How newer entrepreneurs approach PR versus the larger, more seasoned companies that use RFP's
Michael's tips for incorporating AI and ads with high domain authority
Introducing AIO and how it can be utilized in your business
Michael shares how Mindful Agency can offer a money back guarantee based on their performance model
QUOTES:
"A lot of people want instant success, and they want instant gratification. The problem is with businesses, business cycles do take time, and you may not see your first ROI for the 60-to-90-day mark, depending on the situation."
"AI is doing a fantastic job helping people find their true product market fit in record levels, so we are finding platforms and actually creating platforms that can do that."
"20 percent of searches are now going through GPT or Bard or any other AI version; a lot of people are searching, 'give me the top five PR firms in the world.'"
"In our case, we have found a way not only for AI to write the articles, but which are non-AI detectible."
LINKS:
Register for Michael's Workshop (Happening June 27th, 2023, at 1 pm EST)
Mindful Agency's Website, Instagram & Facebook
You can get all the details now for the brand-new Secret Coach Club 2.0 at http://secretcoachclub.com/!

Join The Coaching Jungle Facebook Group!
Are you unhappy with your online brand? If so, you can get a free website makeover from Pinnacle Brands! There's no catch and no obligation, but spots are limited. To get your free website makeover, go to https://www.naturalborncoaches.com/makeover!