Subscribe: Apple Podcasts | RSS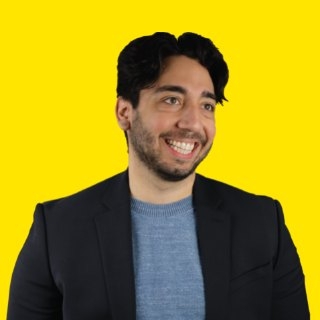 "Prospecting" is a word that may evoke many different feelings for coaches selling products and services online. To cut through the noise, and to help make prospecting easier, I'm bringing back AJ Rivera of Blink Media Co. to the podcast to share his thoughts on this topic with you today!
You're not going to want to miss AJ's free training that's happening on Tuesday, June 13th, 2023, at 12 pm EST. He'll be going much deeper on this subject and the tools that you can use to make prospecting easier, and you can register now at www.naturalborncoaches.com/aj!
What We Cover in This Episode:
How cold pitching is on the rise, but it is not necessarily a good thing
Genuinely connecting with people and supporting them could lead to a self-selection prospect process that benefits you and the client
Specific strategies that Blink Media Co. uses when reaching out to cold prospects
How to start creating legitimate relationships by celebrate their successes, without pitching
Peoples' defenses are up, and why this means you need to give them value
Sending cold DM's every day is an unnecessary grind – here's what to do instead
That you need to overdeliver, not send hard pitches and spammy DM's
QUOTES:
"There has been, unfortunately, a drastic amount of 'cringe' when it comes to prospecting and sending DM's."
"Just build actual connections with people and people that are the right fit will self-select"
"Sparking a little curiosity and leading with value is typically the first way to communicate."
"Cold outreach is not that weird of a thing in the B2B world, but it's when you start pretending that you are building this real relationship and it is actually transactional in the back of your mind, it is icky, and it is gross."
LINKS:
Register for AJ's Free Training (Happening Tuesday, June 13th at 12 pm EST)
Blink Media Co. Website
Episodes 645 & 610 with Rob Goyette
You can get all the details now for the brand-new Secret Coach Club 2.0 at http://secretcoachclub.com/!

Join The Coaching Jungle Facebook Group!
Are you unhappy with your online brand? If so, you can get a free website makeover from Pinnacle Brands! There's no catch and no obligation, but spots are limited. To get your free website makeover, go to https://www.naturalborncoaches.com/makeover