Subscribe: Apple Podcasts | RSS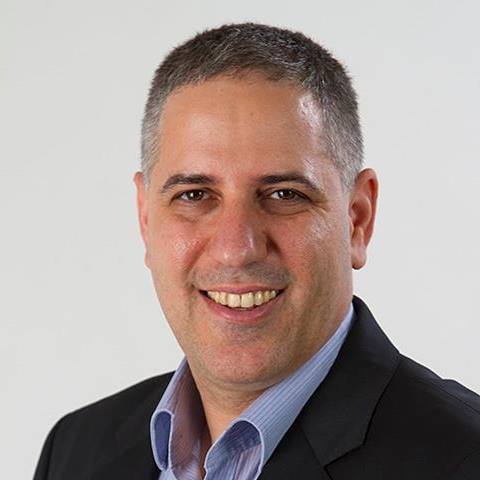 Today's guest has cracked the code on how coaches and online entrepreneurs can transfer value to their clients – all in two minutes or less! Itay Paz is the Founder and CEO of Morning Dough and a digital marketing veteran, and in this episode, he specifically shares his expertise and experience with daily email newsletters. As well, he reveals his thoughts on both online and in-person events, which is something I see coaches asking about often. You're not going to want to miss what Itay shares in this one!
What We Cover in This Episode:
The way that Itay got his start as an online entrepreneur and what he's learned since that time

How the basic principles of Internet marketing will stay the same, despite all of the significant changes that have happened over the years

A look at why Itay started emailing newsletters to his list daily, plus the format he first used and the strategy he uses today
Why it's so important to always make the invitation to take the next step for the reader
What Itay does and recommends for managing expectations
His tips for hosting international events and how he and his team shifted the way they now host them

How selling online and selling in-person differs and the ways in which he presents his expos differently than an on-stage event
QUOTES:
"A newsletter is a great vehicle to transfer value to your audience, which is amazing, and it is not going to necessarily cost you big money; you can do it in very few minutes."
"If you are a coach, it is a no-brainer to take it online because people buy through the webinars, so it's a no-brainer and you can still give the value. For the type of conferences that we are doing here, it doesn't really work, [because] the value is not there."
"I think there's always going to be a place, a big place, for in-person events. I love the whole travelling to it and getting to meet people that I have only known online previously."
"If there's one thing about events, I'm always for online, don't get me wrong. I live it and breathe it, but I just came back from New York and Vegas events myself, because I know there's no replacement for the personal connection."
LINKS:
Subscribe to Itay's Daily Newsletter, Morning Dough!
His LinkedIn
You can get all the details now for the brand-new Secret Coach Club 2.0 at http://secretcoachclub.com/!

Join The Coaching Jungle Facebook Group!
Are you unhappy with your online brand? If so, you can get a free website makeover from Pinnacle Brands! There's no catch and no obligation, but spots are limited. To get your free website makeover, go to https://www.naturalborncoaches.com/makeover!