Subscribe: Apple Podcasts | RSS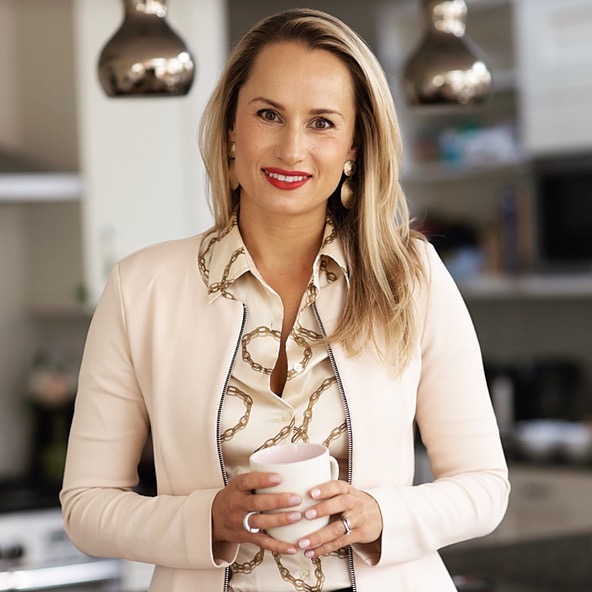 As a coach you've probably heard that the market we're in is saturated right now, and maybe you've wondered how you can begin turning people you don't even know into paying clients? Today's guest has a wealth of information on this topic, so I'm excited to introduce you to Elena Daccus!
Elena is serial entrepreneur, founder and CEO with over 20 years of mergers and acquisitions experience. She has bought and sold over 50 companies worth over $10 Billion and opened the lids to hundreds of businesses. She knows what works and what does not, what sell and what does not. She is the international speaker, coach and a go- to expert for the world's top founders, CEOs and experts to scale their business to the next level.
Let us know your biggest takeaways from this episode, and don't forget to DM "CEO" to Elena on Instagram, @bossyheelsclub, for a free 3-part mini-training that goes deeper on how you can start turning strangers to clients in just 45 minutes!
What We Cover in This Episode:
The ways in which Elena dissects businesses to find out what's really going on under the surface

What she has noticed over the years about the things successful businesses have in common
Elena's transition to working with coaches after years of buying and selling companies

How you can start turning strangers to buyers and clients in just 45 minutes by focusing on your messaging ecosystem
Why it's so important to understand that your potential clients are living in online information overload

What you can do as a coach right now instead of using the "quick tips and tricks" selling strategy
The biggest mistakes that Elena sees in the coaching industry and how you can avoid them
QUOTES:
"I have been working with founders and CEOs and really advising them on their businesses for years, and that goes to the core of my Powerhouse CEO Framework."
"Just knowing and actually doing it, the distance between those two are really huge."
"If your message is so good that it does the selling for you, you don't have to."
"You attract people based on your values and when you attract people based on your values of integrity, honesty and authenticity it just becomes a really beautiful business to run."
"What can you take away from your client's plates? What mistakes are they making that is actually causing their pain? That becomes a lot more valuable, especially right now in a saturated market."
LINKS:
Elena's Website & Instagram (DM "CEO" for her free 3-part mini-training)
My Appearance on Elena's Bossy Heels Podcast
You can get all the details now for the brand-new Secret Coach Club 2.0 at http://secretcoachclub.com/!

Join The Coaching Jungle Facebook Group!
Are you unhappy with your online brand? If so, you can get a free website makeover from Pinnacle Brands! There's no catch and no obligation, but spots are limited. To get your free website makeover, go to https://www.naturalborncoaches.com/makeover!