Subscribe: Apple Podcasts | RSS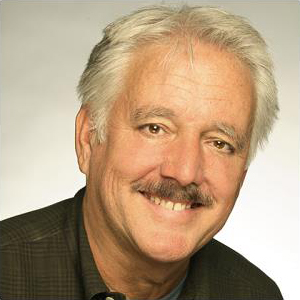 Today's guest first appeared on Natural Born Coaches way back in May 2015, and I'm so excited to have him back on the show today. Steve Chandler is the founder of The Coaching Prosperity School, and author of 30 books including The Prosperous Coach. Last time he was here Steve shared his thoughts on the biggest mistakes made by coaches and how we can overcome them, and today he is focusing on a "forgotten art" in the industry, which is relationship-building!
If you'd like to learn how to get clients using Steve's relationship system, learn more at https://www.coachingprosperityschool.info/!
In this episode you'll learn:
Steve's impressive background in the personal development space, and how he's become known as "The Godfather of Coaching"

Where he feels coaches are going wrong with relationship-building, and his own experiences and mistakes around this

The way that Steve turned things around in his business with one big fundamental shift

What procrastination could be telling you…

How to begin looking at getting clients for life, and what his own follow-up process with clients looks like

A unique perspective on referrals that you can start using today

What to expect from Steve's Coaching Prosperity School, and much more…
QUOTES:
"To get an individual coaching client it's much more important that you're in the relationship business, as opposed to being in the sales business."
"The real skills great coaches have, of listening and understanding another person's belief system, out to come first. That ought to be primary."
"What turned my whole world around financially was to drop all the sales and marketing failure and success, and to turn it into building relationships."
"I got tired of it. Something in my soul rejected using people as a means to an end."
LINKS
Join Steve's Coaching Prosperity School
Contact Him for More on The Referral Triangle
Steve's First Appearance on Natural Born Coaches
Why Aren't We Awesomer? (Michael Neill TEDx Talk)
Want to generate 10-15 warm, qualified referrals a week into your business? Get your free guide on how to implement the 9 accelerators into your business today at https://www.naturalborncoaches.com/referrals!
Get The Coaches' Roadmap For Success for Free – Click Here
Join The Coaching Jungle Mastermind!